.
.
Resource for teaching.
This educational resource for karate and martial arts for children, teenagers and beginners is available for download (296 MB).
It contains a 296 MB video + 1 accompanying educational booklet in PDF version.
Its vocation: to train you or to give you inspiration to feed your courses.
.
Discover new high-performance and original teaching situations that will help children and beginners learn their first KATA.
.
This new kit designed and sold ONLY by Infokaraté, is the result of an experiment with children aged 5 to 12 years. It consists of :
.
+
.
Booklet accompanying the description of 27 courses to be assembled with the hoops and in which the children will learn to move and rotate.
1 video to download : A real concentrate of pedagogy, particularly rhythmic, which goes directly to the essentials: 37 teaching situations condensed into 17 minutes.

This video shows all the workshops schematized in the accompanying booklet in order to help teachers set them up and understand how they work as well as the logic.

In a 2nd part, this video proposes a set of variations of the pivotal courses, thus opening them to extended pedagogical perspectives. The variations of the courses then become very numerous. Which will give the teacher material to teach for many sessions.

Finally, in a 3rd part, we propose an educational approach that will allow children or beginners to assimilate their 1st Taikioku-type Kata more quickly, a Kata that opens the door to learning basic Kata, thanks to a very effective mnemonic trick.
.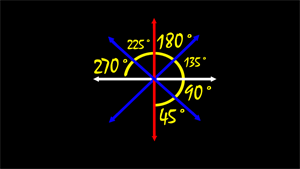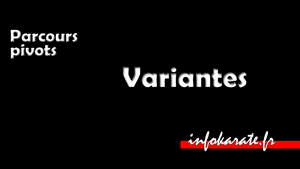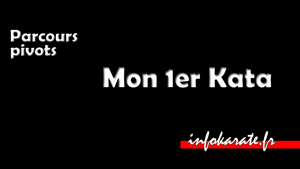 .
100% EDUCATIONAL : All the courses have been created so that the children always use the same hoop color for one foot and the other hoop color for the other foot. Thus exercising a particularly effective and clever reference system in order to help them understand the exercises and memorize their actions.
.
An exclusive infokaraté creation
.
Pivots are complex displacements that organize the directional structure of KATA. When you are a beginner, they are just as difficult to perform as any percussion or blocking technique.
But when the learning of KATA begins, the student must then link this set of technical gestures not yet acquired to a network of movements made of change of directions, more or less important rotations of the body and different shapes (pivot on the front foot and pivot on the back foot).
.
On a technical level, the pivots are the sum of 4 rules of action :
Direction (the axis defined by the supports)
Sen (The orientation of these supports)
The angle of rotation (90° / 180° / 270° ...)
Form (Mawari Ashi or Ushiro Mawari Ashi...).
.
That is why, in order to help beginners as much as possible, the pivots must be taught in their own right even before starting to learn the KATA (As well as the percussion and blocking techniques that compose them).
.
.
.
.

Language: French


Duration: 17 minutes

Direct reading from any medium (PC, tablet or smartphone),


No download needed,


You click and then view directly from your customer area,


No timeouts - Unlimited playback.
.


Professor of physical education and sports and state graduate in Karate, Alain Foltzer is responsible for the executive school of the Limousin League from 2004 to 2008, former member of the national children's commission of the French Karate Federation (FF-Karate) and webmaster of the site Infokarate.com dedicated since 2001 to the training of Karate teachers (80,000 visitors per month). Alain Foltzer is also a trainer of Physical education and sports teachers in combat sports.
Director of the 5 DVDs "The pedagogical way" and of this educational series, all the videos offered on Infokaraté are particularly innovative and useful educational resources for any teacher in charge of one or more groups of children as well as for AFA, DAF, DIF, CQP and DEJEPS candidates of the French Karate Federation.
.
.
.