Video streaming - Direct playback on smartphone, tablet or PC
No rental period (Unlimited) - No download: You log in to your customer account and then you play your videos directly on your smartphone, tablet or PC
Widely used in competitive Kumite, Kisami tsuki is nevertheless a complex technique that is largely part of the topics discussed during the preparation course for the competition. But as usual, these courses start from the principle that the practitioners are not beginners.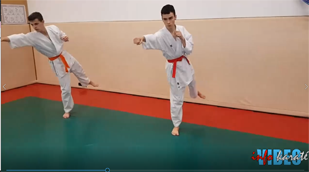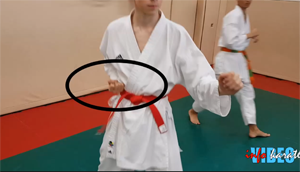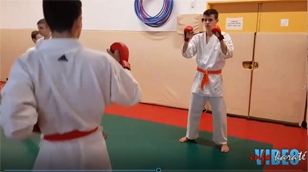 This video offers a series of educational exercises to gradually set up the actions necessary for the realization of Kisami Tsuki in its competitive version for beginners - Knowing how to make a Tsuki and place your fists in Hikity are the only prerequisites. Suffice to say: be a beginner.
Anyway, this video is not intended to show how to make Kisami Tsuki correctly, but to make pedagogical proposals to teach it taking into account the beginner or novice character of the students.
At the same time, this video addresses an educational strategy around what is called "The reference situation and its remediation exercises". A significant bonus for teachers wishing to progress in pedagogy.
EXCERPT in Streaming version
.
.

Language: French


Duration: 7 minutes 30

Direct reading from any medium (PC, tablet or smartphone),


No download needed,


You click and then view directly from your customer area,


No timeouts - Unlimited playback.
.
.
.


Professor of physical education and sports and state graduate in Karate, Alain Foltzer is responsible for the executive school of the Limousin League from 2004 to 2008, former member of the national children's commission of the French Karate Federation (FF-Karate) and webmaster of the site Infokarate.com dedicated since 2001 to the training of Karate teachers (80,000 visitors per month). Alain Foltzer is also a trainer of Physical education and sports teachers in combat sports.
Director of the 5 DVDs "The pedagogical way" and of this educational series, all the videos offered on Infokaraté are particularly innovative and useful educational resources for any teacher in charge of one or more groups of children as well as for AFA, DAF, DIF, CQP and DEJEPS candidates of the French Karate Federation.

.
Accepted payments: Credit cards (CB, Mastercard, Visa...), PAYPAL account, check (Only for metropolitan France), national and international bank transfer.
Direct access after validation of the payment (immediate in the case of payment by credit card or Paypal account).
The customer can enter the name of a club at the time of creating his customer account (Which allows the invoice to be drawn up in the name of this club).
Invoice available and printable from the customer account.
ADSL or + connection required
.
.
.
How to play the videos in streaming version once the payment has been made?