Video Streaming - direct Reading on a smartphone, tablet or PC
No duration of the lease (Unlimited) - free download: You log in to your customer account and then you read directly your videos on a smartphone, tablet or PC
.
.
This video has been designed as an educational resource for teachers looking for inspiration to diversify their courses or for future teachers seeking training.
More than 30 years and new variants around games of opposition, of combat and of the technical learning. 32 minutes of teaching children and adolescents to help you in your teaching and give you ideas for working.
.
.
3 learning environments:
Techniques and attacks
Opposition and struggle
Games opposition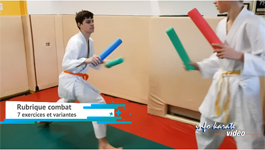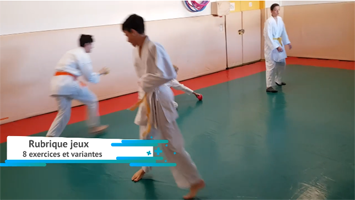 .
The public:
Children from 6/7 years (Sometimes less depending on the profile of education)
Teens(12/16 years)
Adult beginners and beyond.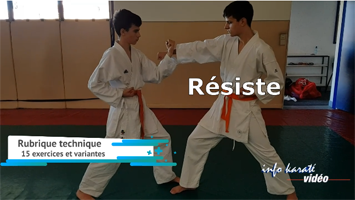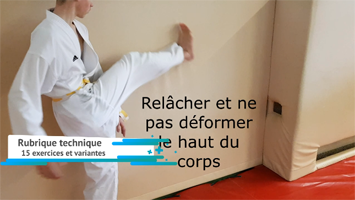 .
Topics covered:
The Feedback
Mikazuki géri
Introduction to the Keague
Mae géri
Mawashi géri
The stability of the pivots
Dynamic games + many variations
Introduction to sweeps + many variations
The components tactics of the opposition - Analysis and implementation of dynamic situation
Work on balance around the guard + variants
.
.
.
.

Language : French


Duration : 32 minutes

Direct playback from any media device (PC, tablet, or smartphone),


No download necessary,


You click and then you watch directly from your customer space,


No timeouts - unlimited Play.
.


Professor of sport and physical education and graduate status in Karate, Alain Foltzer is responsible for school managers in the league Limousin from 2004 to 2008, former member of the national commission on child of the French Federation of Karate (FF-Karate) and webmaster of the website Infokarate.com devoted since 2001 to the training of teachers of Karate (80 000 visitors per month). Alain Foltzer is also a teacher trainer of physical Education and sports in combat sports.
Director of the 5 DVD "The way teaching" and this series of instructional videos offered on Infokaraté are educational resources, particularly innovative and useful for any teacher in charge of one or several groups of children and candidates AFA, DAF, DIF, CQP and DEJEPS of the French Federation of Karate.
.
.
EXTRACT version Streaming
.

.
Payments accepted : credit Cards (CB, Mastercard, Visa,...), PAYPAL account, check (Only for metropolitan France), bank transfer national and international.
Direct access after validation of the payment (immediate in the case of payment by credit card or Paypal account).
The client can inform the name of a club at the time of the creation of its customer account (This allows to establish the invoice in the name of the club).
Invoice available and printable from the account client.
Connection: ADSL or + required
.
.
How to play videos in version streaming once the payment has been made?
.
.