.
.
This special video games "opposition" for karate and martial arts children is to download (118 Mb)
A duration of 20 minutes, she tackles over 11 games opposition progressively complex and totally UNRELEASED :
.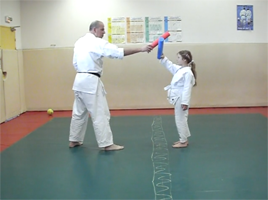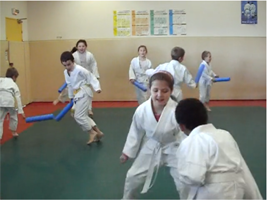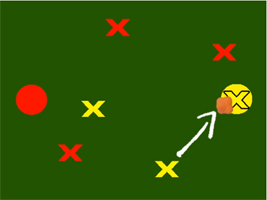 .
Find out how each educational situation is not limited to a single activity without educational challenge :
.

Find out how and with little equipment, balls and sticks foam, each game is opposition and confrontation secure, takes an educational dimension where agility, reflexes and alertness necessary for the practice of martial arts, are fundamental.

On the teaching front, discover a number of way of managing heterogeneous groups within a same game.

How to allow the students the less skilled, to win against the best.

Learn how to design game rules that allow losers stay in the game instead of being eliminated.
.
An instructional design advanced, this video will help you to complete your courses, your workouts or your training sessions animation for groups of children aged 5 to 12 years old (The group of demonstration is composed of children aged 5 years to 9 years).
.

Check out a new range of games of opposition, ranging from simple games to games with complex, in which even children as young as 6 years of age, arrive to express themselves and win in the face of the older children, more tonic and more agile than them.
.
.
.
.
.
.

Language : French


Duration : 20 minutes

Direct playback from any media device (PC, tablet, or smartphone),


No download necessary,


You click and then you watch directly from your customer space,


No timeouts - unlimited Play.
.


Professor of sport and physical education and graduate status in Karate, Alain Foltzer is responsible for school managers in the league Limousin from 2004 to 2008, former member of the national commission on child of the French Federation of Karate (FF-Karate) and webmaster of the website Infokarate.com devoted since 2001 to the training of teachers of Karate (80 000 visitors per month). Alain Foltzer is also a teacher trainer of physical Education and sports in combat sports.
Director of the 5 DVD "The way teaching" and this series of instructional videos offered on Infokaraté are educational resources, particularly innovative and useful for any teacher in charge of one or several groups of children and candidates AFA, DAF, DIF, CQP and DEJEPS of the French Federation of Karate.
.
.
.